Our consistent business approach has helped us to earn a long list of clients. The compliance to defined quality standards, timeliness in terms of services rendered and capability to deliver innovative solutions has helped us to successfully serve numerous multinationals, corporate houses and government organizations. Meticulously attending to our clients needs, their strong support is the testimonials for that. Our workforce is always busy in integrating our wide spread resources so as to facilitate authentic services and communication with our clients.
Some of our quality conscious clients include:-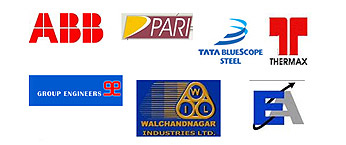 Sterling & Wilson Powergen Pvt. Ltd.
New Avm Systech (P) Ltd.
Group Engineers
Dmech Power
Ashutosh Pressings
Synergy Tech Automation Pvt. Ltd.
Suzlon
ABB India ( Robotics Division, Banglore )
Thermax India (Enviro and PPES Division, Pune)
Caparo India ( Jamshedpur )
PARI ( Pune )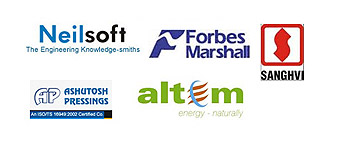 Walchandnagar Industries ( Boiler Division )
Consolidated Hoist Ltd. ( Pune )
Neilsoft Ltd. Pune
Enviro Abrasion Resistant Engineers Pvt. Ltd.(Pune)
Sanghavi Movers Limited ( Pune )
Rieco Industries Limited
Hamon Shriram Cotrell Limited ( Mumbai )
Mojj Engineering Ltd ( Pune )
Eisen Engineers Ltd ( Thane )
Altem Power Ltd. ( Delhi / Pune )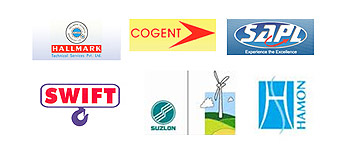 AG Engineering ( Pune )
Teknik India Pvt Ltd.
Forbes Marshall Limited
Hallmark
Ecomak Systems
Accuweigh
Solar Energy Technik Ltd.
Cogent Engineers Pvt. Ltd.
Luminous Renewable Energy Solutions